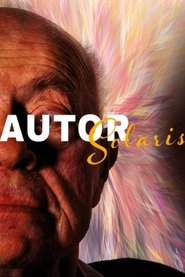 Autor Solaris (2016)
Rated:
0
out of
10
with
0
votes.
Autor Solaris is a 2016 movie directed by Borys Lankosz, Andrzej Szenajch. The first biographical documentary about the Polish science fiction writer Stanislaw Lem, a figure that poses many mysteries and paradoxes: how he managed to survive the Holocaust? He was communist or anticommunist? How could he keep abreast of science in Poland during the fifties? Why collaborated lifelong with Catholics if he was really an atheist?
Genres: History, Documentary
Actors: Stanisław Lem, Jan Peszek, Michał Czernecki, Magdalena Żakowska, Maciej Kulig, Dominika Kachlik, Aleksandar Milićević, Marta Wągrocka, Hubert Paszkiewicz, Jakub Hojda, Borys Lankosz
Director: Borys Lankosz, Andrzej Szenajch
Country: France, Germany, Poland
Duration: 56 min.
Quality: HD
Release: Nov 02, 2016
Production: ARTE GEIE, Blankfilm Productions, TVP
Views: 0.6