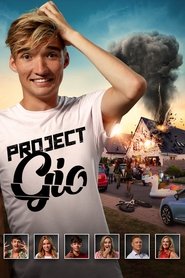 Project Gio (2019)
Rated:
7.8
out of
10
with
9
votes.
Project Gio is a 2019 movie directed by Hein Verhoeven, Martijn Schimmer. When Youtuber Gio's parents go on holiday, a party in their brand new home gets completely out of control and half the house burns down. Gio has two weeks to repair the house while he continues to upload videos as if nothing is wrong.
Genres: Comedy
Actors: Gio Latooy, Melanie Latooy, Marcel Latooy, Louise Latooy, Vincent Visser, Belle Zimmerman, Niek Roozen, Rienus Krul, Max van den Burg, Ruud Smulders, Rutger de Bekker
Director: Hein Verhoeven, Martijn Schimmer
Country: Netherlands
Duration: 90 min.
Quality: HD
Release: Dec 05, 2019
Production: Tom de Mol Productions
Views: 0.84