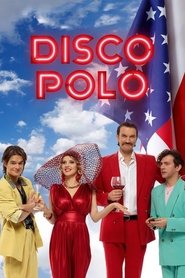 Disco Polo (2015)
Rated:
5.6
out of
10
with
18
votes.
Disco Polo is a 2015 movie directed by Maciej Bochniak, Maciej Bochniak. Young wannabe musicians from the province decide to write hit song and gain the top of the charts in order to become legends of disco polo
Actors: Dawid Ogrodnik, Piotr Głowacki, Joanna Kulig, Tomasz Kot, Aleksandra Hamkało, Mariusz Drężek, Rafał Maćkowiak, Juliusz Chrząstowski, Iwona Bielska, Weronika Książkiewicz
Director: Maciej Bochniak, Maciej Bochniak
Country: Poland
Duration: 107 min.
Quality: HD
Release: Feb 27, 2015
Production: Agora Films, Alvernia Studios
Views: 1.027