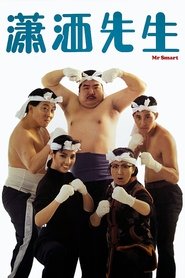 Mr. Smart (1989)
Rated:
10
out of
10
with
1
votes.
Mr. Smart is a 1989 movie directed by Kent Cheng. Smart (Kent Cheng), a sailor, returns from sea to his family to help with the family business and raise money for repairs, also teach people about love
Genres:
Actors: Kent Cheng, Rosamund Kwan, Jaime Mei Chun Chik, Cheung Kwok-Keung, Billy Lau, Ann Bridgewater, Lisa Chiao Chiao, Shing Fui-On, Jamie Luk Kim-Ming, Dick Cho
Director: Kent Cheng
Country: Hong Kong
Duration: 90 min.
Quality: HD
Release: Mar 03, 1989
Production:
Views: 0.87